Why do you need team coaching?
Team Coaching is the perfect catalyst for your leadership team if they are:
A New Team: wanting to accelerate clarity, collaboration and success
Disrupted: with changing objectives, new directions, new members, a merger or acquisition, etc.
Growing Rapidly: excited to leverage possibilities with efficiency but feel the pressure of delivering.
Tired and complacent: need to be reconnected to purpose and roles.
Working in Silos: challenged to meet stakeholder commitments, solve problems effectively or seize new opportunities together.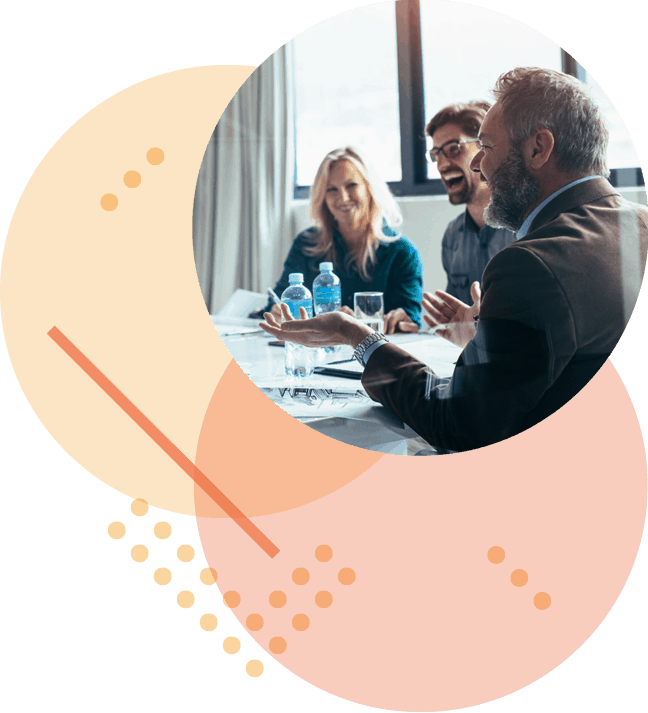 Team Coaching is a co-creative, reflective process to manage team dynamics and relationships. It maximizes the team's ability to achieve their common purpose and desired results.
Team Coaching builds trust, collaboration, and networks. It empowers team members to learn in their own way, thus creating a real, sustainable shift in culture as it increases the value the team creates. Team members become more open, more flexible, more collaborative, more curious, more innovative and willing to take bigger calculated risks.
Team Coaching allows the entire team to take a broader systemic view and to see behaviour patterns with a focus on:
Individuals and individual teams to relationships.
Relationships with individuals and other teams.
Individual events to patterns that serve or impede team progress.
Linear cause and effect thinking to process thinking.
Seeing the team as a system of its own to seeing the team as part of related systems.
Our customized Team Coaching Program is designed to meet your team's desired objectives. Every program is intentionally designed to align collective efforts, support the team to create even more value and celebrate achievement of common goals.
With a conversational leadership approach, our Team Coaching offers learning and reflection for the entire team through collaborative conversation. Self and team reflection and accountability to the team are built into the process; critical factors that fuel trust and collaboration, agility, and strong team performance.
Why do you need team coaching?
What can you expect:
Conversation with you, the team leader, to understand your desired measurable end results and define the scope of the Team Coaching Program.
An assessment and additional conversation with other team members to refine and align desire program results and approach.
Four to Six sessions with your team (customized depending on your needs) of two and a half to three hours each.
Results driven conversations the team owns with your team and one or two Coaches available to guide the process, the conversations, and sometimes challenge their thinking and behaviour patterns.
One-on-One Coaching support for individual team members may be built into the program with the number of hours of coaching support to be customized to meet your needs.
Your investment will be determined by the scope of your initiative; mutually agreed to in advance.