Real Issues
Real Time
Real RESULTS
…for Executive Leadership Teams
Need more accountability?
Is the uncertainty of our marketplace today keeping you and your team up at night?
Is your team struggling to find clarity in an ever-changing environment?
Are you and your team challenged to meet your organizational goals and objectives?
Clarity of Expectations: The Secret Sauce for Results!
Join us for this complimentary, live interactive webinar on Dec 8th from
8:30 a.m. to 10:00 a.m MST
You are not alone; we are all in this together.
Guiding change, fostering collaboration, and supporting accountability are the most important leadership competencies of today. Our C3 System of clarity, collaboration, and celebration strengthens these critical leadership competencies and guarantees results as you apply your learning.
Quick-start Accountability
As you pivoted to meet the needs of your clients during COVID in 2020, so did we. Our redesigned online Accountability by Design program was piloted early in 2021 with much applause. Using our C3 System with an experiential focus on learning and co-creating possibilities, we witnessed leaders overcome their fears as they worked through the complexities of today's world. Along the way they strengthened their teams, their organizations and most importantly, their relationships with each other.
This is not our first rodeo with 60+/- years of experience between us. However this definitely is the most joyful work we have been blessed with and the most exciting for us. We really do quick-start accountability.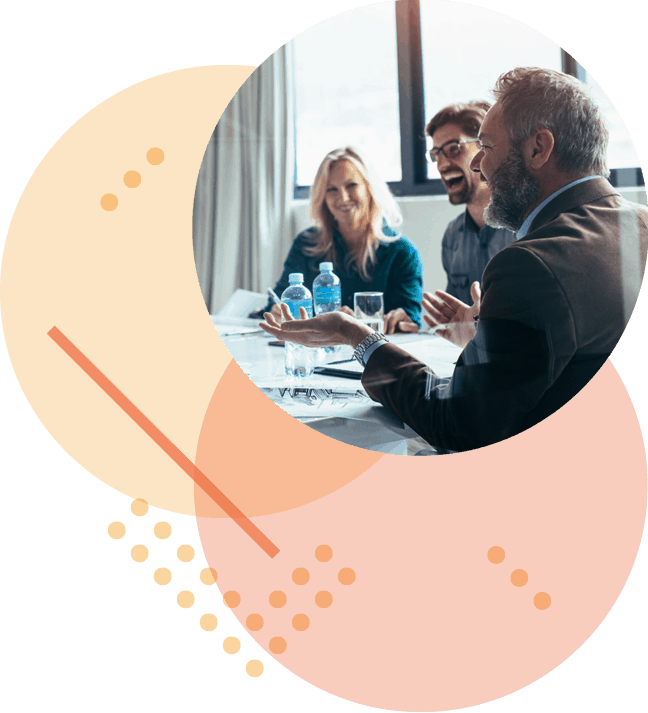 Designing Accountability: Achieving Results
Clarity ■ Collaboration ■ Celebration
Our C3 System is proven to fast-track teams and achieve sustainable results through collaboration and accountability! Call us and let's start the conversation.
"It is a "must do" program for teams/groups/organizations who are new to each other and or existing teams to take this program at their convenience. It does reveal a lot about self, the team and the organization. It also acts as a team building exercise."
"As I moved into leadership roles, I've seen firsthand how my team has benefitted from coaching. They have grown in confidence and become more adept at meeting their objectives, managing their teams and making decisions that align with organizational objectives."
As a coach with our executive team, Marguerite demonstrated connection, courage, patience and an uncanny ability to ask questions and share observations. As leaders, we became acutely aware of the impact we have on people and changed our behavior so that we truly live our values now, and hold our people accountable to live them too. She coached us to have the tough conversations we need to have in a constructive manner. All in all her coaching of this team is amazing to watch and be a part of! Our growth has continued, even during challenging economic times.
"One of the many gifts that Linda has and generously shares is the ability to cut through the 'white noise' and focus in on the root issues, with surgical precision. As I reflect on my experience with Linda, a key outcome of our coaching sessions has been genuine and lasting paradigm shifts – paradigm shifts that have resulted in positive growth for myself – both professionally and personally! "
"Your legacy will live on for a long time – I continuously practice and share what I've learnt from you."
The employee engagement results for my team had my team ranked near the bottom of almost 500 teams in our company. The work Marguerite did with me and my team helped us communicate better, collaborate better and be more successful. Two years later we ranked as the 5th best team! Thanks, Marguerite.
Subscribe to our newsletter