The perfect catalyst for your leadership team if they are:
A new team: wanting to accelerate clarity, collaboration and success.
Disrupted: with changing objectives, new directions, new members, a merger or acquisition, etc.
Growing rapidly: excited to leverage possibilities with efficiency but feel the pressure of delivering.
Working in Silos: challenged to meet stakeholder commitments, solve problems effectively or seize new opportunities together.
Tired and complacent: need to be reconnected to purpose and roles.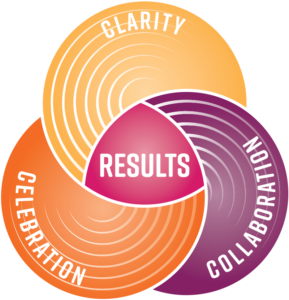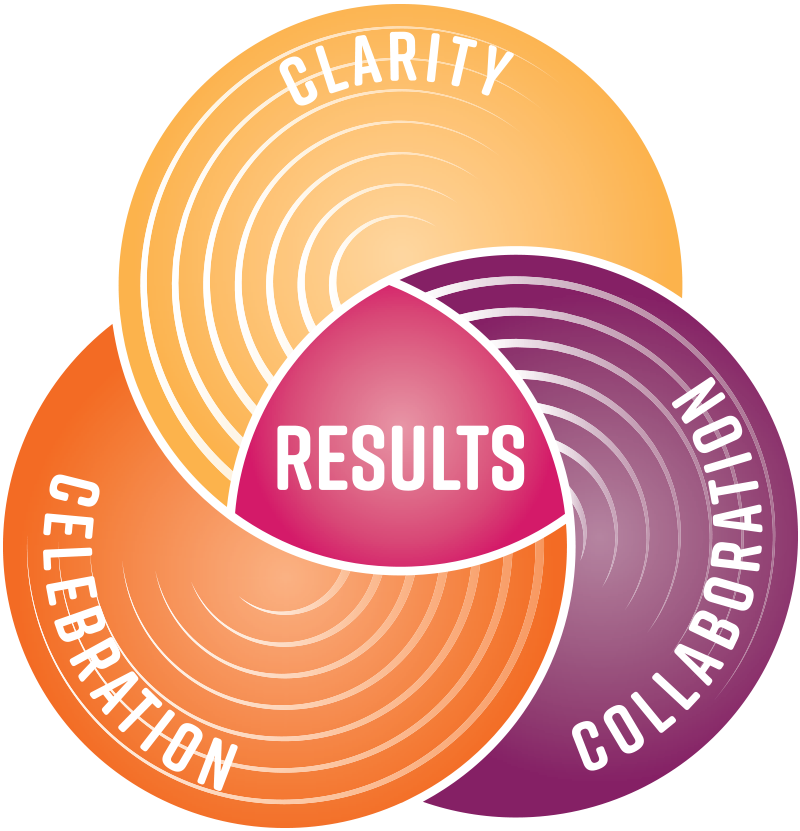 Designing Accountability:
Achieving Results
Your leadership team needs this program if they are:
Avoiding sticky conversations and feel awkward or emotionally charged.
Preparing for and hosting vital conversations with stakeholders.
Lacking confidence and/or courage to speak up and contribute to conversations.
Challenged to set boundaries for themselves and their team; can't say 'no'.
Guaranteed results!
Designing Accountability Planner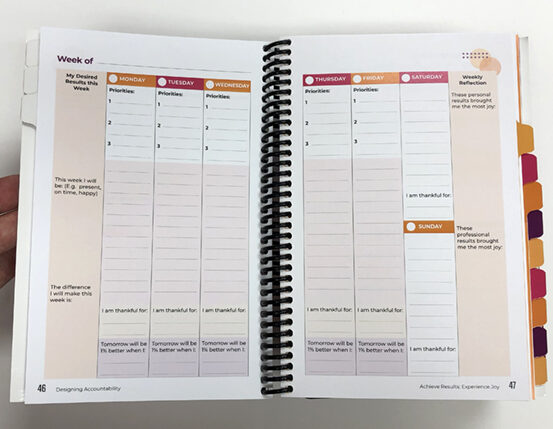 This Planner is uniquely designed to reduce your stress if you need:
Structure: if you sometimes feel you need more control of your time and results.
Focus: It is hard to set a clear direction and hold ourselves accountable to measurable results in an ever-changing landscape.
Accountability: if you need an accountability partner to help you identify your top three priorities.

It's more than just a planner, it is your accountability partner! Allows you to start on any date – in any month.
As a leader you might choose this program if you are:
Advancing: preparing to grow to the next level, wanting to grow your leadership skills.

In a New Role: mastering a new role or adapting t changing needs of your current role.
Mentorship: looking for diversity of perspectives that peers from different industries.
Have a thirst for learning with others.
As a leader at any level in an organization, you might invite One-on-One coaching if you are looking to:
Partner and be even more inspired in a thought-provoking process that maximizes your success and fulfillment.
Unlock your creativity, imagination, productivity, and leadership.
Have a Guide walk with you to help you find your own answers, knowing the answers lie within.
Have a thinking partner who will sit in a place of curiosity, ask the right questions, challenge your thinking and assumptions.
Specific Skill
Development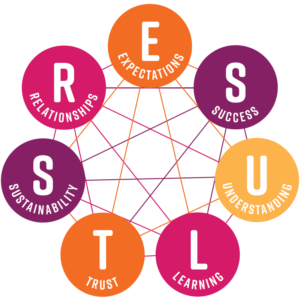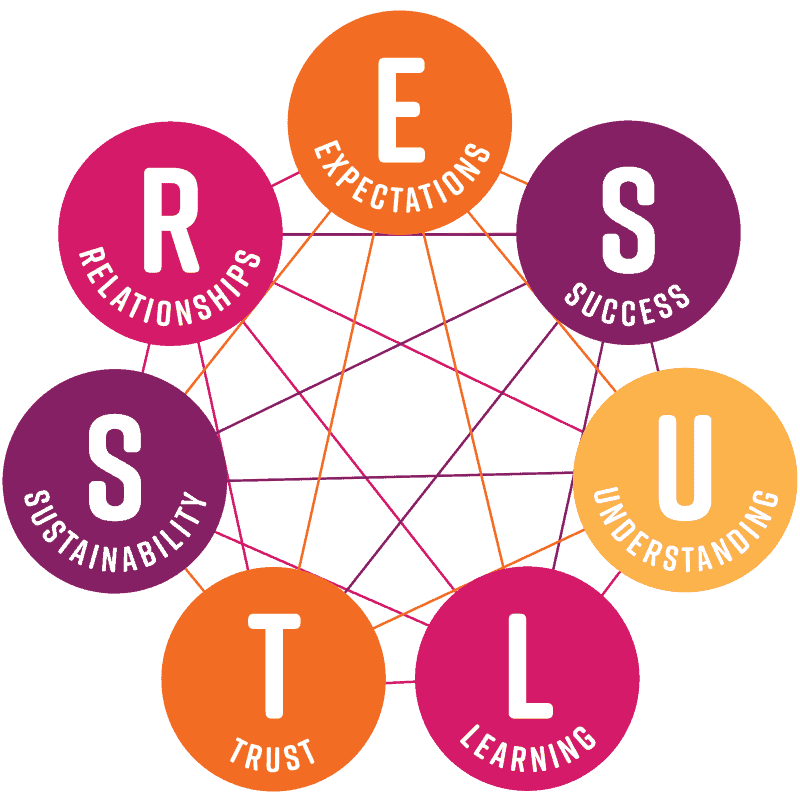 The perfect catalyst for your leadership team if they are:
Mini-programs for any of the seven elements of our RESULTS Model: Relationships, Expectations, Success, Understanding, Learning, Trust, Sustainability
Accountability to Self & Others, Defining Your Values
Onboarding with RESULTS
Embracing Your Role as a Leader: Core Leadership skills of Managing, Communicating, Motivating, Coaching, Mentoring, Connecting, (May qualify for Canada-Alberta Job Grant)
Other Leadership Skills upon request
If you have leaders on your team who would benefit from specific skill development, the following programs are customized on demand.