Coaching is a confidential, client-driven process, distinct from other service professions, such as counseling, mentoring, consulting, and training.
The International Coaching Federation (ICF) defines coaching a: partnering with clients in a thought-provoking and creative process that inspires them to maximize their personal and professional potential. The process of coaching often unlocks previously untapped sources of imagination, productivity, and leadership. Your coach does not bring the answers but will guide you to find the answers you have within yourself, believing the answers lie within. Your coach's role is to sit in a place of curiosity, ask the right questions, and to challenge your thinking and assumptions.
In our coaching practice we consistently hear how 'lonely it is at the top'. Because of your position, confidentiality is paramount. This combined with the need for the psychological safety of your team, can mean you often don't have a sounding board or thinking partner, someone who will challenge your thinking without judgement. That's where we excel! Executive Coaching is confidential, focused entirely on your goals and is guaranteed to hold you accountable.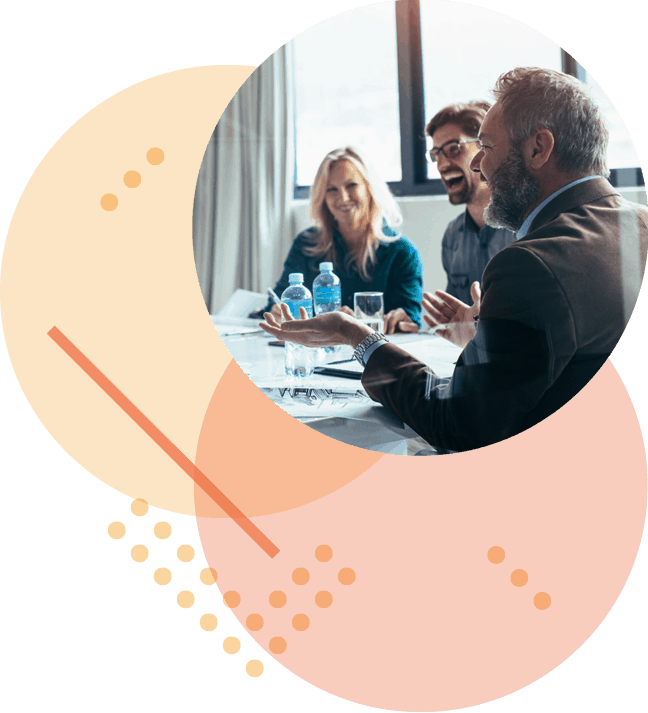 Formally trained members of ICF
We understand you are forging a path through a world of 'unknowns'; aligning the behaviours and actions of your team with the organization's culture and desired results. Your coach brings a confidential outside perspective to the process to help you identify success criteria and to co-design potential solutions. It is a proven process that keeps you accountable to your goals and to your team.
Our team of executive coaches are formally trained members of ICF. We are committed to the ICF Code of Ethics, which is supported by an Ethical Review Process. With anywhere from 500 to 2,000 hours of individual coaching, each of our coaches brings a unique, and professional approach to coaching conversations.
Change takes time! You can expect a minimum commitment of six, one-hour, coaching sessions, to evoke new, sustainable, behaviours and thinking.
"Linda is a wonderfully kind and direct coach and mentor who listens attentively to reflect back to the speaker what she is really at her core. I am incredibly grateful for Linda's role in my journey and highly recommend her coaching!"
"As a new CEO, Marguerite coached me in my decision-making process, particularly as it related to enabling me to think clearly and to choose our best long-range strategic path. My diverse team lacked clarity. Uncertainty reigned. Marguerite found ways to respectfully 'compel' us to get clear and make decisions that we would uphold. The challenging debates we learned to have as she coached us through them helped us to develop some amazing insights, set some big goals and generate real results. "
"Thank you for being my thinking partner for the past 2+ years. I really feel like it takes a village of people you trust and who want the best for you to make a difference so you can grow and develop - I'm happy you were one of them!"
"Linda gets results. She truly understands people, teams and their dynamics. She is caring and compassionate, and doesn't shy away from shining a light on our "opportunities" though insightful questions. She has helped myself and those on my team, grow and develop which has lead to improved performance both personally and professionally. She holds you accountable for your actions and behaviours with the kindest of hearts. She continues to be one my most trusted resources."
"Thank you, Marguerite, for all your time and energy throughout our journey together. I will continue to take all my learning from each coaching experience to clearly define my goals, and achieve them with joy! I now communicate clearly to all around me to ensure the path forward is known."