Designing Accountability: Achieving Results
In this program, we quick-start results…for leaders and teams handcuffed by rapid growth, mergers/acquisitions, fear of failure, or avoidance of those dreaded, sticky conversations.
Our C3 System (Clarity ■ Collaboration ■ Celebration) supports leaders and teams to lean into uncertainty, build confidence and fast track results. Through open sharing of ideas, defining measurables results and clarifying mutual expectations, leaders and teams will co-create an accountability plan. Our system provides them with the tools and common language to hold themselves and others accountable to mutually agreed upon results and to measure progress.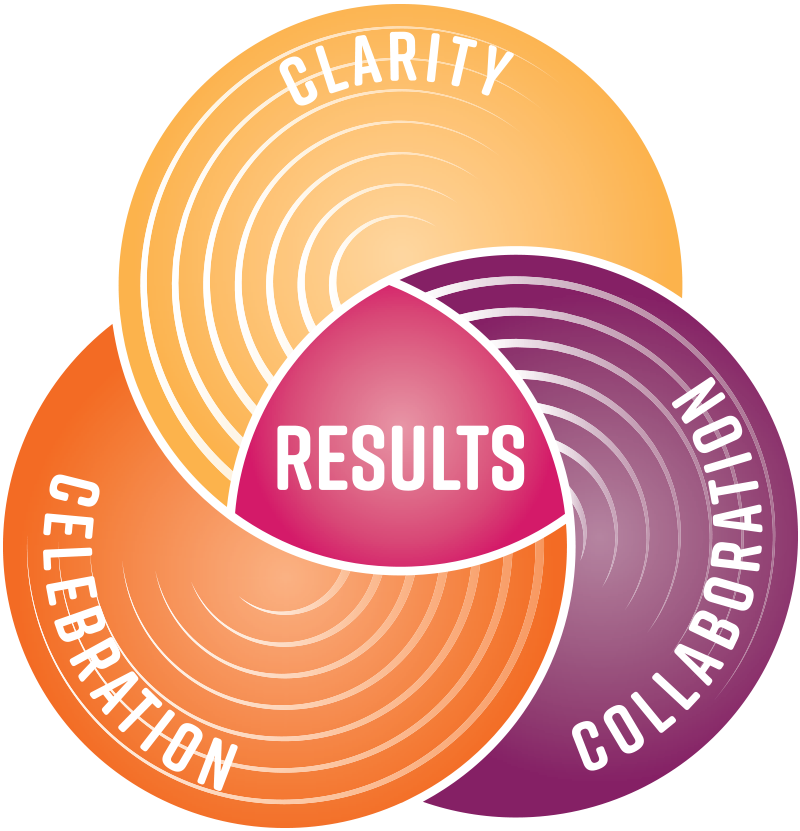 Why does your team need this program?
This program will support your team to master having sticky conversations with ease, in a safe and experiential learning environment, reinforced with practice and reflection. Extremely relevant if your team is:
Avoiding sticky conversations because they feel awkward or emotionally charged.
Preparing and hosting vital conversations with stakeholders
Lacking confidence and/or courage to speak and contribute to conversations.
Challenged to set boundaries for themselves and their team; can't say 'no'.
Wanting guaranteed results and ROI on your investment!                                               
You, and your team will experience:
Increased clarity, confidence and competence that accelerate results.
A safe environment to co-create solutions that generate amazing outcomes.
A common language and tools to resolve real issues in real time, with sustainable results.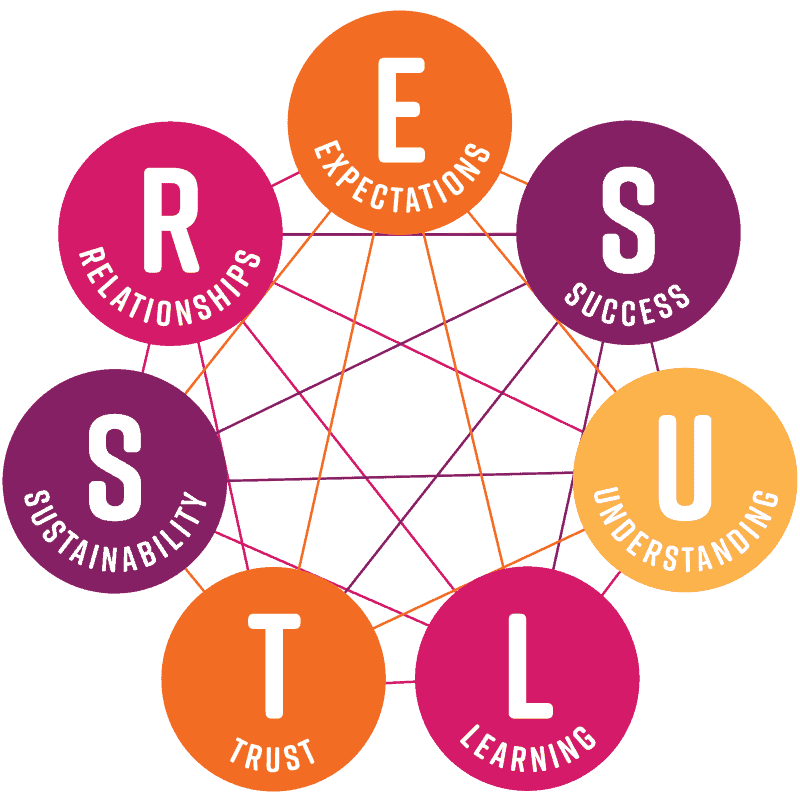 A series of experiential conversations co-facilitated by Marguerite LeBlanc and/or Linda Maul, two of Edmonton's top coaches in 2021.  They are experienced leaders and coaches with over sixty years of experience between them. You will use your real life issues throughout the program as they guide your learning and application of that learning.
Together with leaders and their teams, we co-create an environment where:
With increasing confidence and the right tools, leaders plan and host vital, and often sticky, conversations they have been avoiding.
The result: Builds courage, confidence and trusting relationships to support sustainable results.
Our model and coach approach fosters a mutual desire to work collaboratively and achieve common goals. The result: Clarity of mutual expectations and accountability aligns actions with defined, measurable results.
Increased clarity, courage, and collaboration increase engagement and leads to celebration of results. The result: Clarity underpins progress. Celebration fuels even more results.
Zoom Learning Sessions:
You can expect an introductory session of one hour in length,
Followed by six to eight online learning session of 2.5 – 3 hours each, based on your needs.
Practice assignments of one hour after each sessions,
Supported by an additional hour of work with an Accountability Partner.
Implementation Support:
Each participant will have access to one hour of one-on-one implementation support with a professional coach between Session 2 and 3 to review homework assignments and reinforce the learning.
Additional support dependent on your needs and commitment.
Sustaining Your Growth
The final session (anywhere from ninety minutes to three hours in length) will be hosted two to four months after the completion of the previous sessions, designed to support your team's success beyond the program, ensuring sustainability and your ROI.
A Certificate of Completion will be issued when all criteria have been met.
Designing Accountability: Peer Program
The Designing Accountability Peer Program provides you as an individual leader the opportunity to work on your goals and growth while learning with, and from, your peers in a group setting. You will experience a co-creative, reflective process to help you manage leadership dynamics and relationships. You will maximize your ability to achieve your desired results and have the conversations you need to have to do so.

Experience our Signature Program in a peer group setting; guaranteed to build collaborative, peer relationships to support your growth in a unique environment. As a group you will work with peers as you focus on your development as a leader.
Testimonials from C Suite and Senior Leaders:
"It is a "must do" program for teams/groups/organizations who are new to each other and or existing teams. It reveals a lot about self, the team and the organization. It also acts as a team building exercise."
"…planning helps me identify the results I want before I start the conversation … helps us all set clearer boundaries to ensure we live to our commitments…more of a collaborative mindset and together we look at possibilities… this system takes the stress out of emotional conversations…we speak the same language that provides a level playing field…sets a culture of 'let's work through this'…builds trust with stakeholders."
"Marguerite coached our team with remarkable talent showing an excellent grasp of human relations, communication skills and amazing flexibility in her approach. In over 35 years in business, including executive management of mid-sized and large companies, I have been involved in many organizational transformation efforts. For some of this work I contracted coaches and consultants, even those who authored the books on how to do transformation, however, Marguerite is by far the best leader I have experienced working with. I believe her technical skills, her ability to manage the interplay between individuals and to affect behavior and culture, as well as her amazing grasp of details positions her among the best."
"Many of our senior team leaders are new in their roles and 'Trust in Self' was more of an issue than we realized. This program gave them the tools to frame and trust themselves to step into difficult conversations with positive results.".
"Please know we continue to use the tools and strategies you provided us in your accountability program three years ago…they continue to support our success."
"During times of crisis, the gap between high and low performers often widens. This polarity creates risk for the organization and staff who are struggling. The 'Driving for Results' program enhanced our leadership team's people management skills, improving their ability to navigate a crisis and maximize performance outcomes. Since completing the course, we continue to build on, and adapt what we learned, as we grow and evolve as an organization."