Linda Maul, CEC, PCC Executive Coach
Linda's reputation as a thinking partner is guaranteed to gently disrupt your thinking and inspire you to act. She has an innate curiosity and an ability to get to the core of any workplace issue quickly.
Linda is a serial entrepreneur (founded three small businesses) and has held a variety of leadership roles in both medium and large organizations. She understands the need for accountability to drive results in challenging times. Linda's clients describe her as a thoughtful and supportive coach, a trustworthy and supportive problem solver, intent on being a catalyst for success.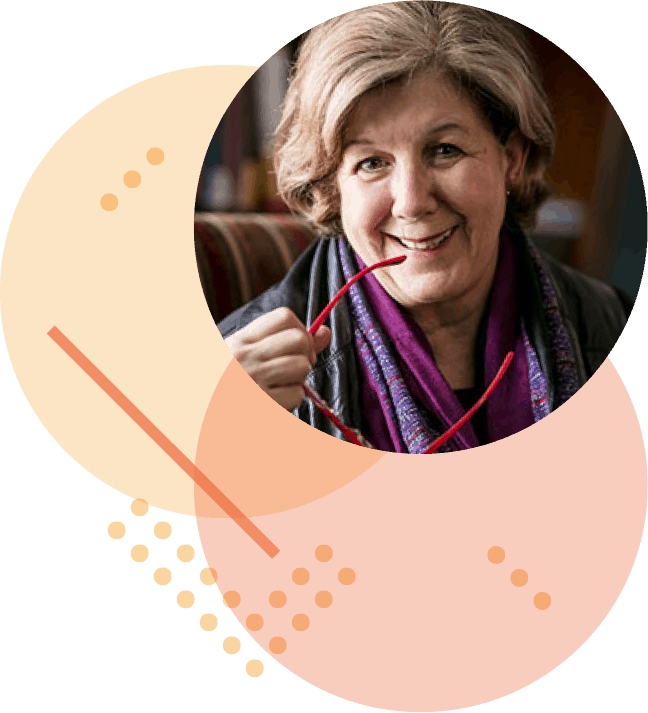 Truthteller
Connector
Straight-shooter
12+ years as an Executive Coach
30 years Leadership Experience
Graduate of the Royal Roads University Graduate Executive Coach Program
PCC Credentialed Coach with International Coach Federation
Advanced Mentor Coach Credential (Certified to coach Coaches)
Certified L.E.A.D.S. Consultant in Health Care
Skilled in DISC and other Assessments
Co-author of two books, Be the Leader They Love, and No Winner Ever Got There Without a Coach.
Team and individual coaching with senior leadership teams on an on-call basis; focused on results through problem-solving, growing leadership skills and conflict resolution with their teams. Examples: a food manufacturer with CEO & seven executive members; window manufacturing with VP Operations and his team of four; a provincial government department with the senior leader and team of six.



One-on-one coaching for leaders in mid-sized construction companies including a President, Vice-President, several Operations Managers and Project Managers, focused on individual leadership growth, influencing others, holding others accountable and meeting priorities.



Team coaching and/or one-on-one coaching for three professional services organizations, teams of four to six including the CEO, focused on staying accountable to organizational & team initiatives, supporting effective communication, setting clear expectations, collaborating for results, and influencing stakeholders.



Mentor Coach for a team of ten leadership coaches in our provincial government as part of an internal project, auditing their coaching team.



Coached a variety of health professionals in frontline, leadership and administrative roles with a large health provider throughout Alberta focused on strategic internal communications, holding self and others accountable to commitments, delegating up and down in the organization and influencing in a political environment.



Volunteer In-House Coach to leaders within two non-profit organizations and currently facilitating a seven-month Task Force of twelve health-care leaders for a third non-profit.
What people say about Linda:
 "One of the many gifts that Linda has is the ability to cut through the 'white noise' and focus in on the root issues, with surgical precision …genuine and lasting paradigm shifts resulted in positive growth."
"…. you provided me with coaching early in my leadership career. You made a huge impact on my life and career as I went on to become a Shift Team Lead, General Foreman, Shift Coordinator, and finally an Operations Superintendent. My Leadership skills were appreciated by many people that I worked with and they have you to thank …thank you." 
"When I was in your presence, I felt seen/heard/listened to in a way that was authentically you and I always felt like you cared, and your kindness always shone through!" 
"Linda is a wonderfully kind and direct coach and mentor who listens attentively to reflect back to the speaker what she is really at her core. I am incredibly grateful for Linda's role in my journey and highly recommend her coaching!"
Are you ready? Take the next step and contact us to set up call.